Never Denim is a modern fashion denim brand inspired by the art and music scene. The jeans—the core of Never Denim—is a reflection on what's happening on the catwalk rather then being a traditional vintage jeans.
Since Never Denim is an in-house brand at Bik Bok, the sales of the garments has been made at Bik Bok in both digital & physical stores. In connection to the opening of it's first own physical store, a responsive e-commerce site was launched.
Designed while working at The World Loves.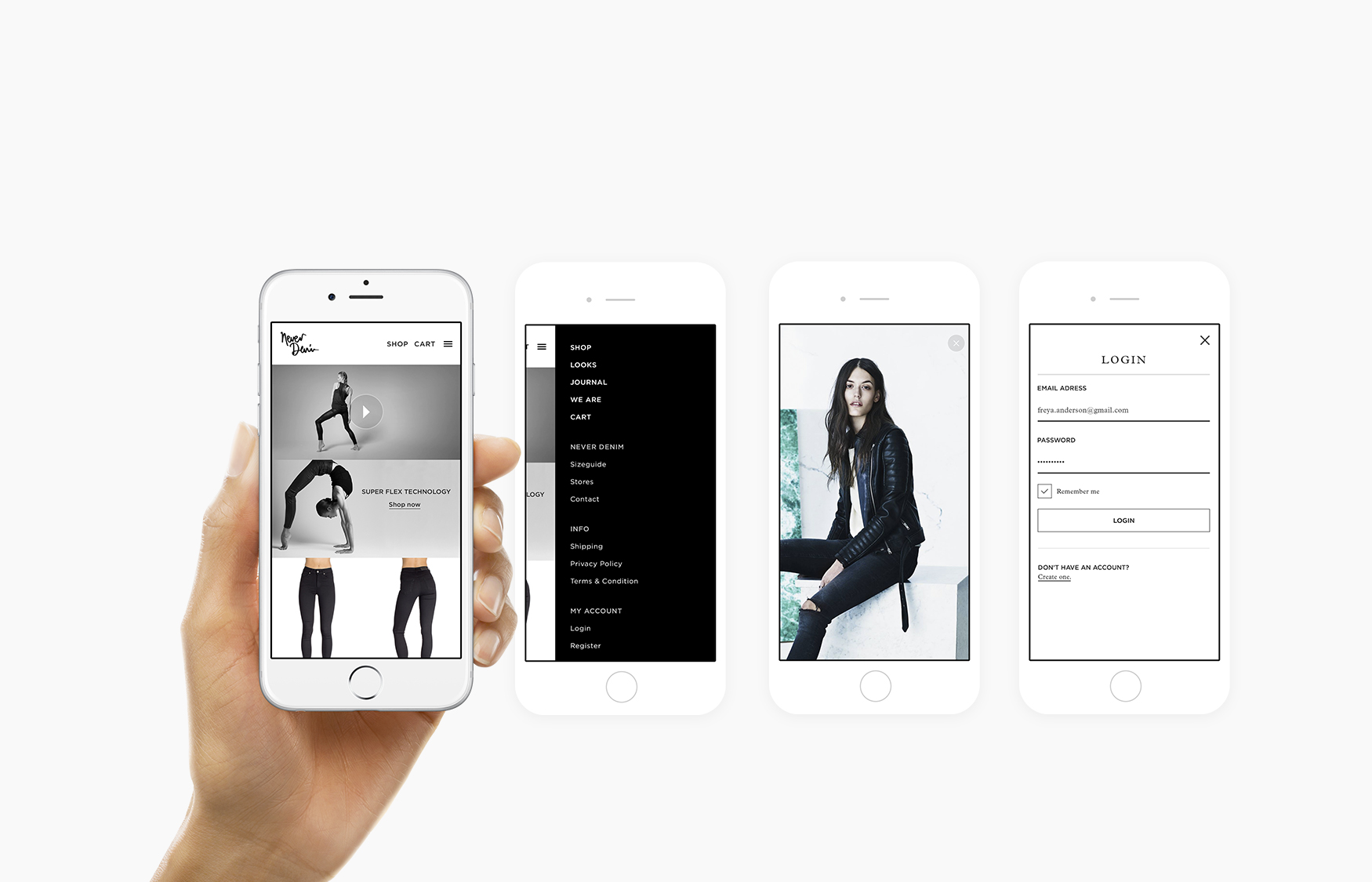 Lookbook images
(feed + product page)
Lookbook images
(feed + product page)
Lookbook images
(feed + product page)
Agency
The World Loves

Role
Lead Designer

Year
2013